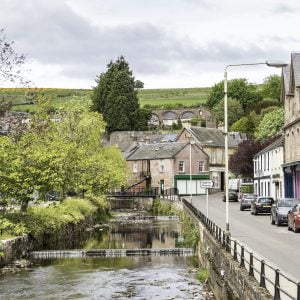 Summary
A traditional market town with a history stretching back 1,000 years.
Alyth, most probably from the Gaelic 'aileach' meaning 'rocky place', is a small town situated on the southern edge of the Cateran Ecomuseum.
This itinerary, which will take you around 1.5 hours to walk, has been designed to reveal the most interesting and intriguing aspects of its long history and some of the background to notable characters who called it their home.
Scottish Outdoor Access Code: Know the code before you go
You can download our booklet, From Deep Time To Our Time, Walking Across The Cateran Ecomuseum here.
Please use the arrows on left/right side to go to previous/next route
Route Stats
Total Distance: 3.8 km
Total Ascent: 30 m
Terrain: Flat, mostly on roads/pavements
Route Category: Easy
Walking Time: 1 - 2 hrs
Start/Finish: Alyth Market Square
OS Grid Ref: NO 24612 48519
Nearest Parking: At the start
Key Facilities on Route: Alyth (accommodation, shops, restaurants, cafes)
OS Landranger Map: 53 (or custom Cateran Ecomuseum map)
For information on local accommodation & services click here
Route Description
Start at Alyth Market Square and follow Commercial Street passing the Alyth Hotel and Alyth Museum. Alyth Hotel is where James Sandy was born and went on to become known as 'the Alyth Genius' for his remarkable creativity and ingenuity. The route follows Toutie Street, passing the Lossett Inn, one of Scotland's oldest inns. At the top of the road to your right is a monument from Alyth's ancient trading history - Market Cross. Turn left into Strathmore Terrace, where you can visit Alyth Arches, the site of Alyth's oldest Christian church. Head up Bamff Wynd past the site of Wool Market, where livestock fairs were held. Turn left back onto Strathmore Terrace, and take a small path to the right to Alyth Parish Church. Pass the church and take a left onto Kirk Brae, and then another left onto Bamff Road. Take the next left past Monks Wynd onto Chapel Street, then turning right over the Pack Bridge - one of the oldest masonry bridges in Scotland to the site of former linen mills. Follow the Alyth Burn south and take a right to Barrel Wynd, and a left onto Bamff Road, passing the Boer War Memorial. Follow Albert Street and take the next left, then a right onto St Ninians Road. Pass the childhood home of one of the most influential foreigners working in China in the early 20th century, Sir Francis Aglen, and head back to the start on Airlie Street and David Street and along a small path along the river.
Find out more about some of the key Points of Interest below.
Along the way you will find these points of interest: