OUR COMMUNITY
the folk that are making it happen
Set up as a social enterprise in the Spring of 2018, its founding Directors are:
Meg Mearns
Meg has worked outdoors all of her life, spending 30 years teaching Ecology, Conservation, Land Management and Animal Care. Meg lives in the Angus Glens close to her Lindsay origins and has always been passionate about heritage and community. She relishes being actively involved in a number of bottom up community initiatives.
Kevin Greig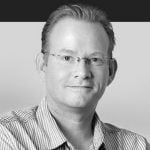 Kevin is a production manager in Edinburgh based marketing agency Multiply as well as an illustrator and historian, FSA(Scot). With a love of walking in the Grampians and Cairngorms, he is documenting the social history of Glenisla through a project titled Stanes wi names.
Clare Cooper