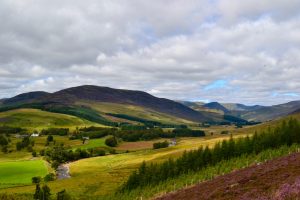 Summary
One of the most beautiful glens in all of Scotland
This tour of around 50 miles will take you to the eastern edges of the Cateran Ecomuseum. Starting from the ancient market town of Alyth the route will take you across to Glenisla and back over high moors with huge scenic views north and south.
Along the way you will be able to learn about some of the hidden history of the area as well as enjoy the breathtaking landscapes of one of Scotland's most beautiful glens.
And you can add another leg to your excursion, which will take you to the magical Glenshee, Glen of the Fairies by following this itinerary here.
You can find out more about each point of interest in this itinerary below.
Scottish Outdoor Access Code: know the code before you go
Please use the arrows on left/right side to go to previous/next route
Along the way you will find these points of interest: