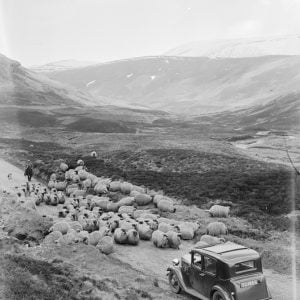 Summary
Some of the most outstanding landscapes in the Eastern Cairngorms
The SnowRoads Scenic Route is a 90-mile journey which takes you from the picturesque market town of Blairgowrie at the southern end of the Cateran Ecomuseum area to the traditional Highland town of Grantown-on-Spey.
This itinerary, starting in Blairgowrie, will guide you along the SnowRoads for about 19 miles as far as the Spittal of Glenshee.
Scottish Outdoor Access Code: know the code before you go
Please use the arrows on left/right side to go to previous/next route
More information
It will take you through some of the most outstanding landscapes in the Eastern Cairngorms and offer you the opportunity to slow down and stop off at a number of historic places along the way.
The SnowRoads are slow roads. Take your time to enjoy the views and points of interest along the route. You will experience steep hills, 'blind' summits, tight bends and single-track roads in part so be sure to drive with care and courtesy. On narrow sections, please be aware of other road users and use passing places to allow others to go by safely and continue on their journey.
You may wish to start your day by enjoying one of our walking itineraries in Blairgowrie - A Spin Along the Ericht - which tells the story of the town's textile mills.
And you can add another loop to your excursion which will take you to the eastern side of the Ecomuseum by following this itinerary here.
You can read more about the full SnowRoads Scenic Route here and find out more about each point of interest in our itinerary below.
Along the way you will find these points of interest: