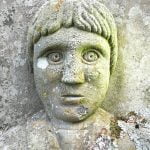 Each of the sites in this itinerary show an aspect of Glenisla's rich history. With droving, cattle markets, Benedictine and Cistercian monastic orders, neolithic settlements and ritualistic sites, engineering firsts and the glimpses and insights into everyday life in the Glen in the middle ages we have something for all the family.
The village and Glen hub also has amenities including a play park and The Glenisla Hotel.
You can download the leaflet that goes with this itinerary here.
Along the way you will find these points of interest: