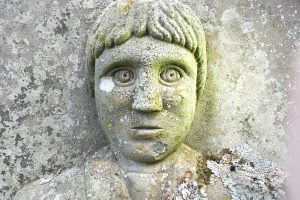 Summary
Each of the sites in this itinerary show an aspect of Glenisla's rich history. With droving, cattle markets, Benedictine and Cistercian monastic orders, neolithic settlements and ritualistic sites, engineering firsts and the glimpses and insights into everyday life in the Glen in the middle ages, we have something for all the family.
The village and Glen hub also has amenities including a play park and The Glenisla Hotel.
You can download the leaflet that goes with this itinerary here.
Scottish Outdoor Access Code: know the code before you go
You can download our booklet, From Deep Time To Our Time, Walking Across The Cateran Ecomuseum here.
You can also listen to an audio version of each of the Points of Interest, spoken by Kevin Grieg from the Glenisla History Society.
Please use the arrows on left/right side to go to previous/next route
Route Stats
Total Distance: 6.25 km
Total Ascent: 190 m
Terrain: Hilly on paths and a short section on the road. Good footwear needed.
Route Category: Straightforward
Walking Time: 2 - 3 hrs
Start/Finish: Kirkton of Glenisla Hall
OS Grid Ref: NO 21403 60404
Nearest Parking: At the start
Key Facilities on Route: Kirkton of Glenisla (accommodation, restaurant)
OS Landranger Map: 44/53 (or custom Cateran Ecomuseum map)
For information on local accommodation & services click here
Route Description
Start at the Kirkton of Glenisla Hall. Take a right turn first towards the Kirkton of Glenisla Lady Well and Glenisla Kirk. Return the same way and pass the Hall. On your left Brackny Bridge - the oldest known bridge of its type in Scotland - takes you over the River Isla. Follow the Cateran Trail up the hill towards Whitehills Wood, where you leave the Cateran Trail and follow the route of the old Coffin Road towards Druim Dearg or Bell Cairn, the highest point of the walk and an ancient burial site. Follow the same way back to the start. To extend the walk, take the Cateran Trail through Whitehills Wood, cross the River Isla at Whitehills and head back on the road into Kirkton of Glenisla.
Find out more about some of the key Points of Interest below.
Along the way you will find these points of interest: