11nov5:00 pm7:00 pmNo BoundariesLaunch of the Cateran Ecomuseum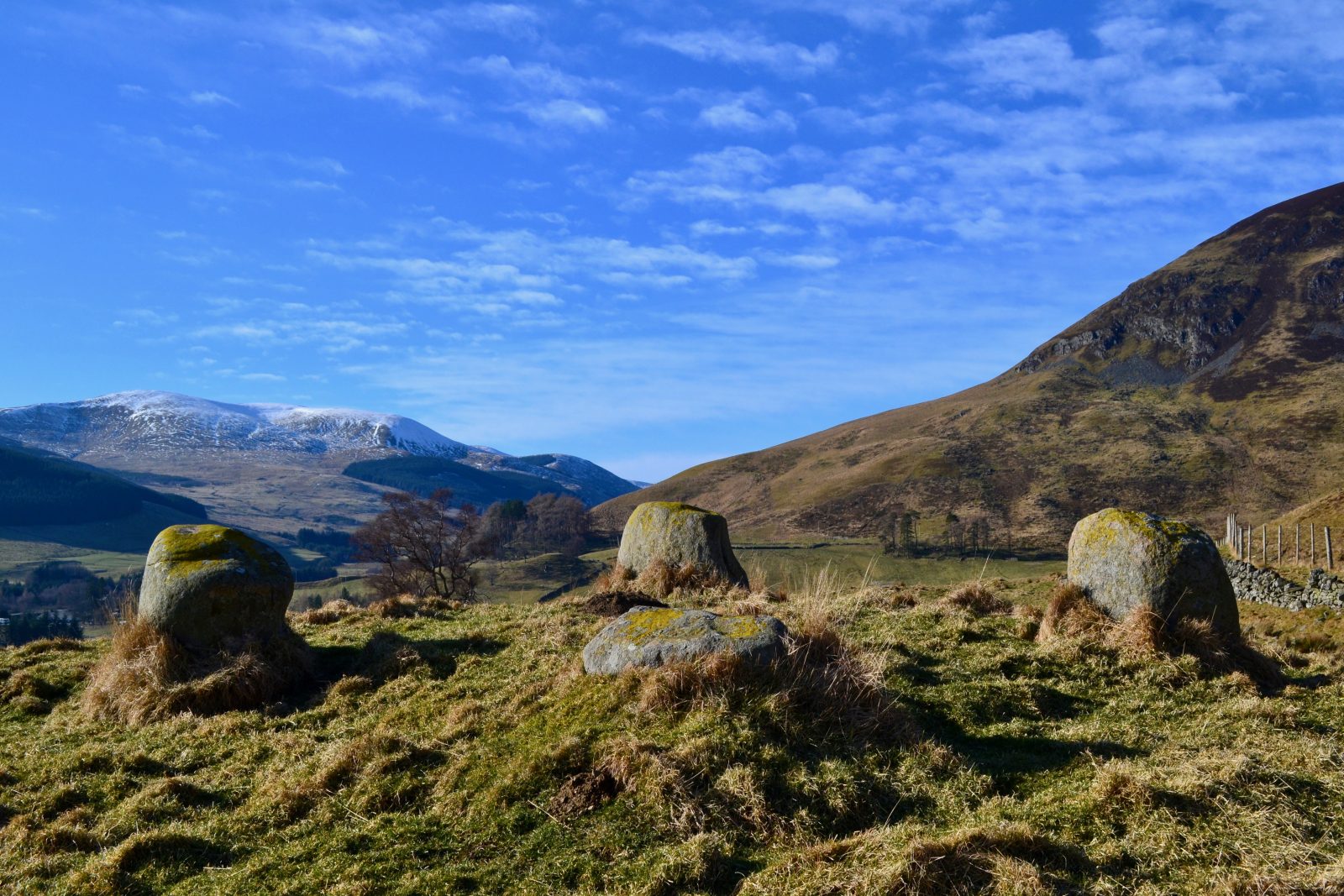 Event Details
This outdoor event celebrates the 100th anniversary of the poet Hamish Henderson through three outdoor installations at the Spittal of Glenshee, two using light and sound and the third using Hessian to create a giant portrait on the side of Bad an Loin.
Born in Blairgowrie and brought up to speak Gaelic, Hamish spent his first five years in Glenshee, going on to be schooled in England at Dulwich College, and then at Downing College Cambridge. 
He has been called the most important Scots poet since Robert Burns and is considered to be the founding father of Scotland's 20th century folk renaissance during which he was an accomplished folk song collector, discovering such notable performers as the Stewarts of Blair, Jeannie Robertson, Flora MacNeil and Calum Johnston. An exceptional man in many ways, he served as an intelligence officer in Europe and North Africa; was a communist, linguist and intellectual; co-founded the School of Scottish Studies; and wrote songs in addition to poetry, one of his most famous lyrics being 'The Freedom Come-All-Ye'.
A giant portrait of Hamish designed by the Perthshire based artist Martin McGuinness called "come aa ye at hame wi freedom" has been created over a hectare of hillside using the natural fabric of Jute, a material that was central to the development of the place of his birth, Blairgowrie
One of two light installations entitled "poetry becomes people" will feature fragments of poetry written by Hamish Henderson, Ecomuseum poet in residence, Jim Mackintosh and local young people he has been working with projected onto the roof of Glenshee Kirk and the roof of house in front of the Kirk where Hamish lived.
The second, "the carrying stream" is a light and sound installation by digital art studio Biome Collective. Designed through workshops with young people in the area, Biome Collective have been walking the land and recording sounds with local youth groups, discovering their place, stories and meaning in the contemporary landscape of the Ecomuseum. The journeys have created new pathways through the land and inspired the structure, which will be built of light embedded in a sonic landscape of sound and song made from the walks. It will create an experience that acts as a threshold between the Ecomuseum's heritage and its future, reaching out beyond the boundaries of time and space to connect people far and wide to the Cateran Ecomuseum.
PLEASE NOTE THERE IS VERY LIMITED PARKING FOR PRIVATE VEHICLES AT THE SPITTAL OF GLENSHEE FOR THIS EVENT, WHICH IS WHY THE TICKET NUMBERS ARE RESTRICTED.
PARKING IS AT SPITTAL FARM.
PLEASE SHARE CARS WHERE YOU CAN.
THERE WILL BE A DROP OFF POINT FOR LESS ABLE PEOPLE OUTSIDE GULABIN LODGE.
Time

(Monday) 5:00 pm - 7:00 pm
Location

Spittal of Glenshee